Meet The Gourock Dental Team
Meet The *Pain Free Dental Team
Meet Nial Balloch
*Pain Free Dentist. GDC No. 209858
"Who I Am, What I Do And What I Can Do For You"
Outside of work Nial enjoys travelling and is a sports fan, in particular watching & playing football. Occasionally he can be found on a golf course, but is very much the definition of a 'fair-weather golfer.
Nial enjoys spending time getting to know patients enabling trust to be built, in order to help them achieve healthy, beautiful smiles, in a relaxed & caring, pain free environment.
Graduated from University of Glasgow with commendation, and has worked in practices in Lanarkshire & Glasgow, before moving to Dentistry On The Clyde in January 2015.
Particular interests in Dentistry include high speed braces (enabling nice, straight smiles in short time frames), cosmetic dentistry & also sleep medicine – all of which Nial has undertook further training & accreditation in.
Nial is also one of the youngest people in the UK who has a Masters degree in Endodontology (Root Canal Treatment). This post graduate degree ensures that patients can have the most advanced knowledge & skills applied to an area of dentistry which typically people are wary of.
Nial hopes that these additional skills will help eliminate the stigma and fear surrounding root canal treatment, thus ensuring patients enjoy the treatment in the most pain-free way.
As a result of this further training, Nial also accepts referrals from other dentists.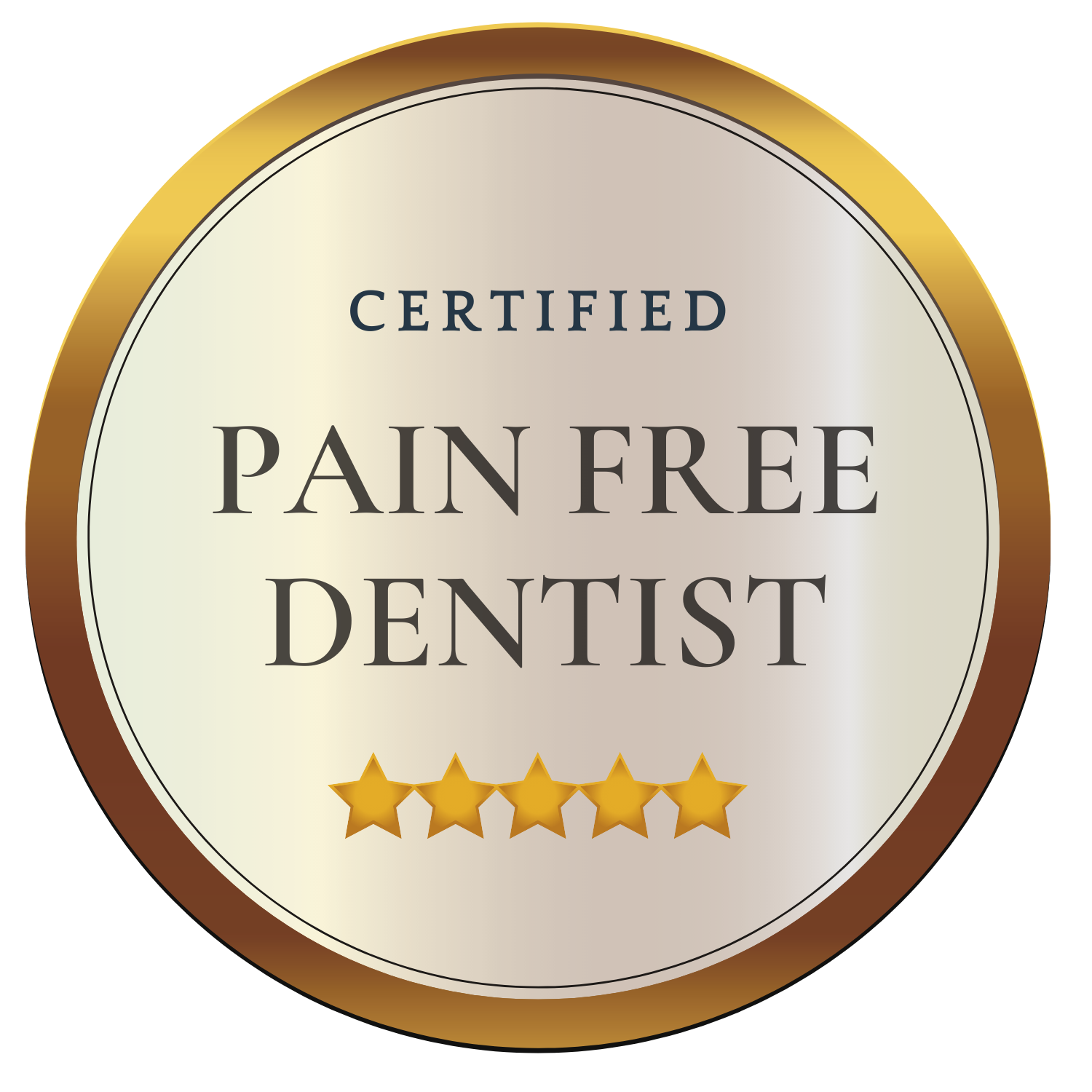 Nial Balloch is a Certified Pain Free Dentist Click Here to Verify
Nial Talks About His Masters Degree In Root Treatments
Meet Morven McCauley
*Pain Free Dentist. GDC No is 191080
Creating those 'wow' transformations for patients is what drives Morven's passion and enthusiasm for cosmetic dentistry. Following 4 years working in private practice in Melbourne, Morven returned to Scotland to apply the high quality skills she learnt during her chapter there.
Not only in clinical competence, but also the importance in providing the best customer service and patient journey. She is known for building strong relationships with her patients and providing treatment in a relaxed, pain-free environment which has contributed to the practice winning Best Patient Care 2019, Best Treatment of Nervous Patients 2020 at the Dentistry Scotland Awards and winning, Best Practice 2020 and Best Team 2020 at The Dentistry Awards.
Morven's passion is driven through seeing the difference her dentistry can have on patient's lives, confidence and self-esteem. This evident passion, these strong relationships and amazing makeovers result in a lot of her new patients being established from simply word of mouth and a great reputation. 
Morven has advanced her cosmetic skills by becoming a full member of the British Academy of Cosmetic Dentistry, along with attending courses by Enlighten, Mini-smile Makeover, Perio-Academy, Invisalign and Digital Smile Design. 
Morven has also graduated from her post-graduate qualification in implant surgery with Smiletube and Scottish Centre of Excellence in Dentistry, and is providing implant placements at Dentistry on the Clyde. Morven likes to provide flapless, surgical guided implant placement where possible, to provide a minimally invasive process for the patient where possible.  
Precise restorative and prosthetic planning is a key feature of all Morven's comprehensive cosmetic cases. Implementing the latest technology from digital smile design, iTero, and Realguide implant planning software, to work backwards from the end result to ensure predictable, functional and aesthetic restorations.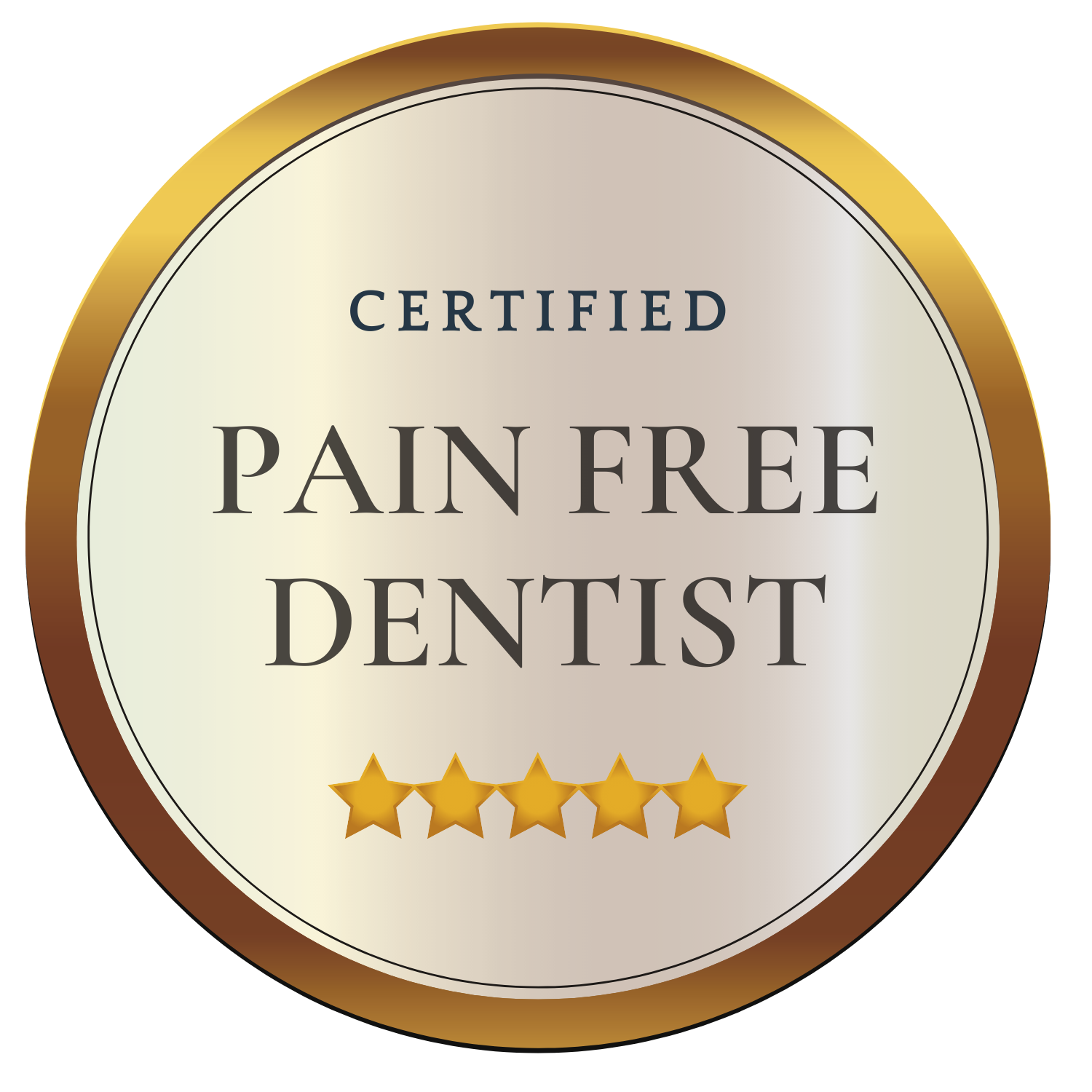 Morven McCauley is a Certified Pain Free Dentist Click Here to Verify
Meet *Pain Free Dentist Ross Trayner
GDC Number 277208
Ross graduated from the University of Glasgow and joined the team at Dentistry on the Clyde in 2019.
His philosophy is that everyone deserves to be given all the options that modern dentistry has to offer and all patients are treated in the same way he would treat friends and family.
Ross is interested in all aspects of general dental practice but has a keen interest in digital and cosmetic dentistry. He is able to provide high speed braces such as Invisalign and cfast to help you create your perfect smile.
With a passion for technology, Ross incorporates the latest techniques and equipment into his daily practice to help provide pain free, minimally invasive dentistry in a relaxed and comfortable environment.
Outside of work he enjoys sport, technology and loves going on a ski holiday. He is always more than happy to chat about the latest gadgets and cars.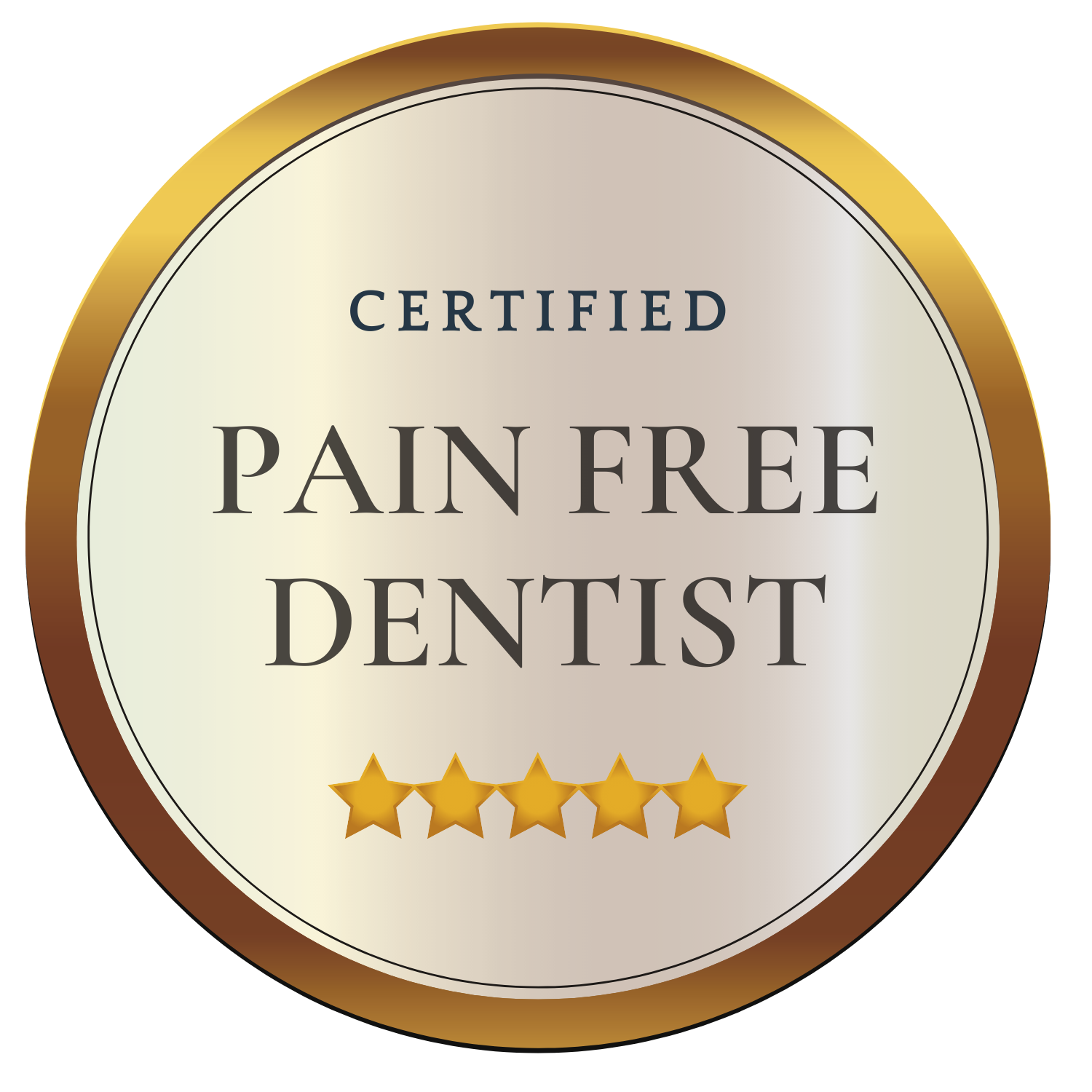 Ross Trayner is a Certified Pain Free Dentist Click Here to Verify
Meet Your Dentist Ross, Who Used To Be A Physiotherapist!
Meet *Pain Free Dentist Sofia
GDC Number 277065
Hi everyone, my name is Sofia and I'm one of the new dentists here at Dentistry on the Clyde!
I graduated from University of Glasgow in 2018, and have spent the last few years working in general practice which has given me a wide range of experience across all areas of dentistry. I have also trained in facial aesthetics which include anti wrinkle treatments and dermal fillers.
I am looking forward to being able to use my skills to provide a high standard of care for my patients in a relaxed environment.
Outside of work I enjoy watching football, socialising with my friends and family and travelling!
Meet Thurga – Dental Therapist
My name is Thurga and I'm one of the Dental Therapist at Dentistry On The Clyde.
I recently qualified with a merit from Glasgow Caledonian University in 2019.
I enjoy all aspects of dentistry particularly treating complex gum disease cases, restoring decayed teeth and helping anxious patients feel at ease during their appointments.
In my spare time, I like to cook and try different recipes and love dancing away.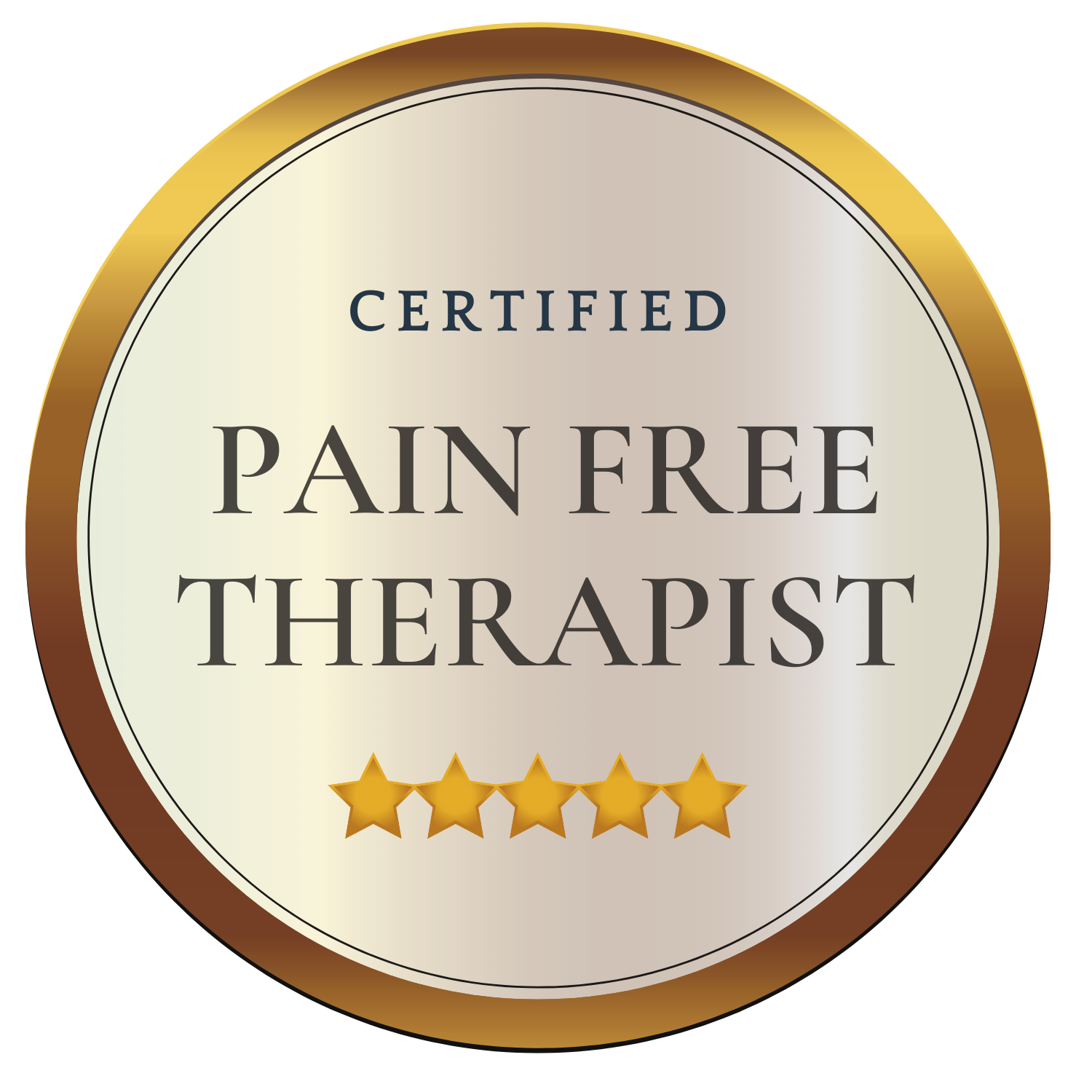 Thurga is a Certified Pain Free Therapist Click Here to Verify
Meet Jade – Dental Therapist
My name is Jade and I graduated from Glasgow Caledonian University with a BSc in Oral Health Science with merit, attaining the academic and restorative awards for graduating year in 2018.
I have been attending many courses which include:
*Direct restorations using composite (white) materials
*Facial aesthetics qualifications which include – wrinkle-reducing treatments
*Dermal filler for lips, cheeks, chin, jaw and perioral rejuvenation.
I enjoy assisting patients to improve their oral health at home and seeing the improvement in anxious patients over time.
In my spare time I like to go to gigs, travel and practice yoga, although very beginner!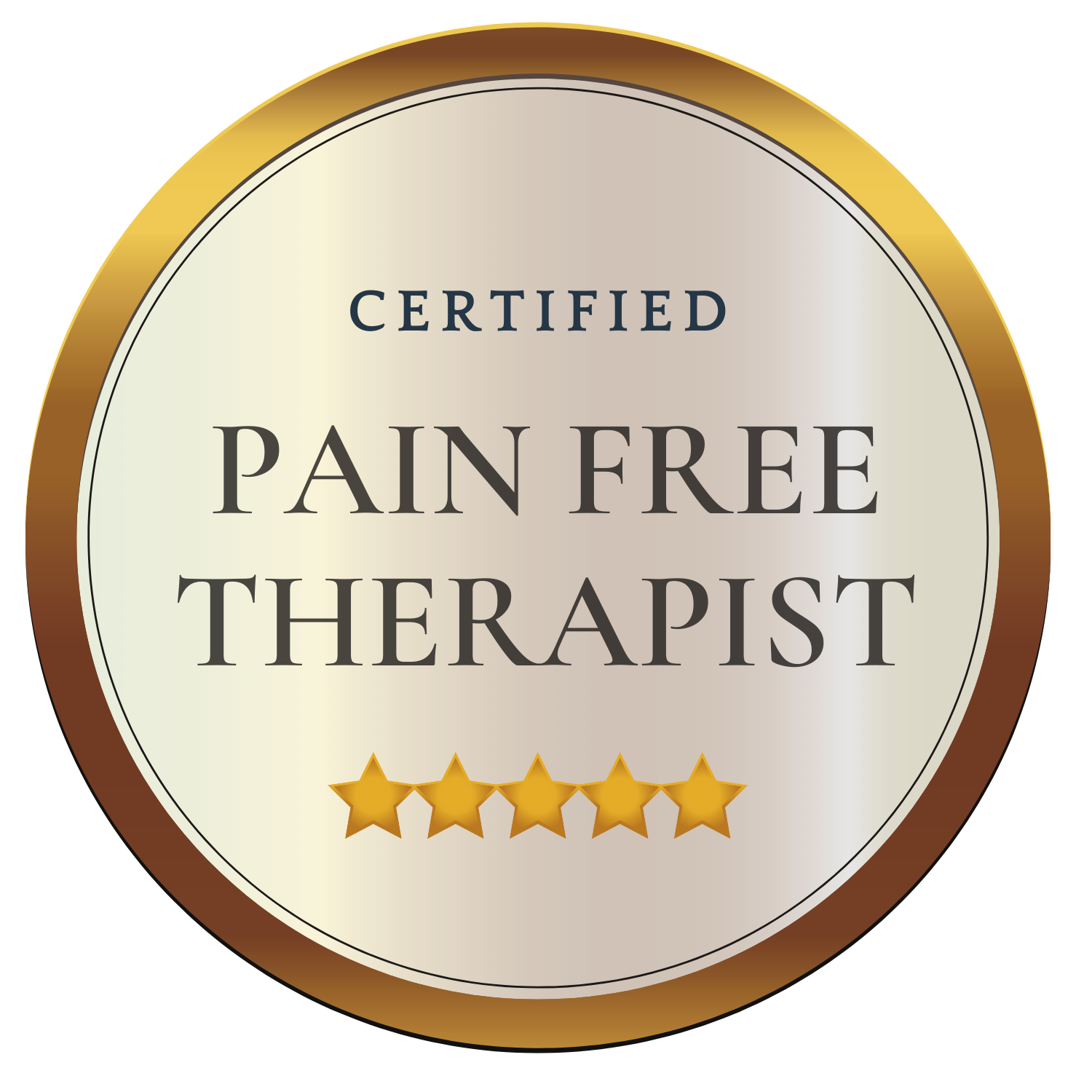 Jade is a Certified Pain Free Therapist Click Here to Verify
Meet Lauren – Smile Advisor
Hi, I'm Lauren and I am one of the Smile Advisors here at Dentistry on The Clyde.
I have been working within the Pain Free Group for over 4 years, my main qualification is in dental nursing, with over 10 years' experience. My first job within the group was working as an implant dental nurse in one of our other practices before being given the role as Smile Advisor.
I have had training in implants, sedation and Invisalign. At home I enjoy spending time with my partner and our cat Luna, but I do also love going out for food and cocktails.
If you are thinking about changing your smile you can arrange a FREE consultation where we can:
1. Address your concerns and desires
2. Discuss treatment options available to you
3. See before & after photos plus patient testimonials
4. Offer of Interest free finance options
5. Opportunity to book your clinical assessment
Meet Chloe- Smile Advisor
Hi, my name is Chloe, I split my time at the practice between dental nursing with one of our dentists Nial and also spend my time as one of the smile advisers here at Dentistry On The Clyde.
I have been working at the practice for over 3 years now which I love, one of the most enjoyable parts of my job is helping patients achieve their dream smile and being with them at every stage throughout this process.
Whether that's from the first initial consultation, to being in the surgery assisting one of our Dentist carrying out the treatment and to the final visit when we see the impact a new and improved smile can have on our patients life.
In my spare time I love to catch up with friends, go walks with my dog and escape to sunnier climates.
Meet Laura L – Dental Receptionist
Hi my name is Laura
I have worked at the practice for over 4 years now which I really enjoy.
I have a 5-year-old son whom I love spending time with.
In my spare time I enjoy to meet up with friends and shopping
Meet Liz – Dental Receptionist
Hi my name is Liz,
I have worked here in Gourock for the past 16 years. I enjoy meeting and chatting to different people and also try to put them at ease.
I enjoy spending time with my three grandchildren and am looking forward to my son's new addition arriving in July.
Meet Donna – Dental Nurse
Hi my name is Donna.
I have been qualified as a dental nurse for over 20 years.
I have worked at Dentistry On The Clyde for more than 16 years.
I split my time between surgery & reception and I am also trained in sedation & implants.
The best part I like about my time in surgery is seeing patients with there new smile makeovers & pain free experience outside of work. I enjoy spending time with family & socialize with friends
Meet Yvonne – Dental Nurse
Hi my name is Yvonne,
I have worked at Dentistry on The Clyde for over 20years. I work mainly with Morven one of our pain free dentists carrying out all treatments but my favourites would be sedation, dental implants and smile makeovers.
The best part of my job is seeing the end results of smile makeovers!! I absolutely love to see the joy, happiness and the tears on our patients faces when they see their new smile for the first time.
In my free time I love going on weekends away and taking my son to swimming training/competitions and football.
Meet Jennifer – Dental Nurse
I joined the team in 2018 as trainee dental nurse and then I qualified as a dental nurse in June of 2020. I work with Ross at the practice. I enjoy assisting with straight teeth treatments , smile makeovers and patients becoming more confident in the dental chair. In my free time I enjoy spending time with family, walking my 2 dogs Jet and Maddie and cooking healthy meals.
Meet Morgan – Trainee Dental Nurse
Hi I'm Morgan, I joined the team at Dentistry on the Clyde back in August 2021 as a trainee dental nurse and I am approaching being fully qualified.
In the practice I split my time between working with our therapists Thurga and Jade and our dentist Ross.
I am enjoying my time with the team, continuing to learn something new every day and I am excited to keep progressing at the practice.
Outside of work I enjoy socialising with my friends and going on trips away whenever I can!